The Neighborhoods of San Carlos
Bob Bredel is the #1 San Carlos Realtor in 2013 & 2014 for MLS San Carlos Sales Volume
Featured Blog Posts
A Truly Haunting Experience Whenever anyone thinks of a Halloween experience in San Carlos, Eucalyptus Avenue is usually top of mind. However, for the past 12 years 968 Hall Street in San Carlos has quietly been building a very strong following.  Each year two main viewings take place.  This year, Saturday, October 24, 6:30-9:30pm … [Read More...]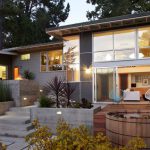 New on the Market I am very pleased to present my two latest San Carlos listings.  Both of these homes are stunning in every way and both are truly unique opportunities. 818 Knoll Drive, San Carlos Offered at $3,298,000 818 Knoll Drive is a stunning modern masterpiece on one of the most treasured streets in all of San … [Read More...]
The Terrifying Tale of 1907 https://www.youtube.com/watch?v=vu7JRwGQ3D4 Celebrating the 10 Year Anniversary of San Carlos Treasure Hunters Ready to go again?  In its 10th year, I am proud to release our latest version of San Carlos Treasure Hunters, The Terrifying Tale of 1907.  This is my tenth year running and sponsoring the … [Read More...]
I am very pleased two announce my newest listings in San Carlos.  Both are truly exceptional homes.  Please see below for details: 2600 Howard Avenue, San Carlos 2600 Howard Avenue, offered at $1,898,000 *  Four bedrooms/three baths *  2,606 square feet/5,650 square foot lot *  Newly built in 2010 For all … [Read More...]
San Carlos Q2 Produces Record Results The 2015  Q2 Trend Report for San Carlos shows results for San Carlos that are simply staggering. The power produced by this market has price points and relevant real estate metrics surging to levels that almost all would have thought impossible just a few years ago. The main culprit is low … [Read More...]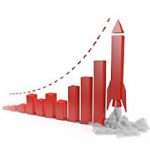 A Loss for Words There are only so many posts that can be written about the searing hot San Carlos market.  There comes a time when you simply run out of adjectives and  have no words to describe the overpowering strength of our market. Each time it appears to be leveling off, another massive wave picks it up and takes it to … [Read More...]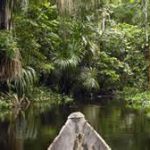 Welcome to the Jungle Jungle/n. noun: A place or milieu characterized by intense, often ruthless competition or struggle for survival. Yep, sounds about right. For those of you who have found yourself in the middle of the San Carlos real estate market lately, you can empathize with the jungle reference. For buyers, the … [Read More...]
Sell Your Home for $1 I am very proud to be the Diamond Sponsor for the San Carlos Education Foundation's Spring Gala.  This year's event will take place on March 7th, at The Sofitel in Redwood Shores.  I am pleased to announce that I will be offering my "Sell Your Home for $1" live auction item again this year.  All proceeds will … [Read More...]
Bob's San Carlos Transactions
2015 San Carlos Education Foundation Diamond Sponsor
My Diamond Sponsorship for 2015, includes my $30,000 cash donation directly to SCEF. Additionally, my donated SCEF auction item sold for $20,000 for a combined contribution in 2015 of $50,000. I am very proud to support such a fantastic organization.
Subscribe Today
Get it straight from the top! Bob Bredel is the #1 Realtor for total San Carlos sales volume in 2013 & 2014. Never miss out on San Carlos news by getting our blog in your inbox. As an added bonus, receive quarterly real estate market reports.
ASK BOB
Got a question about San Carlos or the real estate market? Bob can help.
Ask Your Question