The Neighborhoods of San Carlos
Bob Bredel #1 San Carlos Realtor 2010-2016 for Total MLS San Carlos Sales Volume
Featured Blog Posts
Welcome Back The 2017 San Carlos real estate market will be throwing a "Welcome Home" party for a long lost friend.  This friend has been largely ignored and had the market turn up its nose at it for too long. Beaten down, discouraged and tossed aside for better options, the Move Up Buyer is about to make a grand re-entrance into … [Read More...]
Halloween and Haunted Houses Prior to Eucalyptus Avenue going, well, "Eucalyptus" on Halloween night, a haunted house on Hall Street in San Carlos (at Industrial Rd) will be open and sure to give you a scare. The Haunted House is open tonight, 10/29 from 6:30-9:30 and then again on Halloween 6:30-9:30.  Voluntary donations are … [Read More...]
The wait is over.  Myself and Dr. Gary Lau of San Carlos Orthodontics, are proud to announce that the 11th Annual San Carlos Treasure Hunters event is now live and applications for the 2016 event, Treasure of the Undead, are now available.  Watch the trailer below and then head to the San Carlos Treasure Hunters site to download … [Read More...]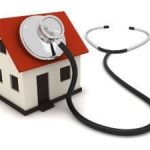 Coming Back Down To Earth After five consecutive years of double digit growth, the San Carlos real estate market has made a smooth landing back toward a more balanced market.  It is important to note that the market did not crash, a bubble did not burst and prices have not gone down.  We have simply transitioned from strong, … [Read More...]
1st Annual Beach Volleyball Tournament at San Carlos Hometown Days I am very pleased to announce that my brokerage, Dwell Realtors, has founded and sponsored the 1st Annual Beach Volleyball Tournament at San Carlos Hometown Days.  We are delighted to be a part of the San Carlos Hometown Days tradition and are looking forward to … [Read More...]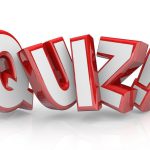 Think you are up to date on San Carlos?  Take the quiz below and find out. … [Read More...]
Does the thought of purchasing a home in San Carlos seem overwhelming?  We can help. Let us show you how the San Carlos market really works. Call or email today for an appointment with Bob Bredel. … [Read More...]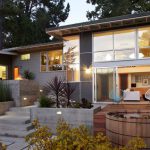 New on the Market I am very pleased to present my two latest San Carlos listings.  Both of these homes are stunning in every way and both are truly unique opportunities. 818 Knoll Drive, San Carlos Offered at $3,298,000 818 Knoll Drive is a stunning modern masterpiece on one of the most treasured streets in all of San … [Read More...]
Bob's San Carlos Transactions
2017 San Carlos Education Foundation Diamond Sponsor
My Diamond Sponsorship for 2017, includes my $30,000 cash donation directly to SCEF. Additionally, my donated SCEF auction item sold for $20,000 for a combined contribution in 2016 of $50,000. I am very proud to support such a fantastic organization.
San Carlos Blog on Facebook
WordPress Facebook Likebox Plugin Develop & Designed by A WP Life Team
Subscribe Today
Get it straight from the top! Bob Bredel is the #1 Realtor for total San Carlos sales volume 2010-2016. Never miss out on San Carlos news by getting our blog in your inbox. As an added bonus, receive quarterly real estate market reports.
ASK BOB
Got a question about San Carlos or the real estate market? Bob can help.
Ask Your Question