The Neighborhoods of San Carlos
Bob Bredel is the #1 San Carlos Realtor in 2013 & 2014 for MLS San Carlos Sales Volume
Featured Blog Posts
San Carlos Q2 Produces Record Results The 2015  Q2 Trend Report for San Carlos shows results for San Carlos that are simply staggering. The power produced by this market has price points and relevant real estate metrics surging to levels that almost all would have thought impossible just a few years ago. The main culprit is low … [Read More...]
918 Blandford Boulevard, Edgewood Park Welcome to Edgewood Park, which is located just south of the creek bordering Eaton Avenue in San Carlos. This captivating Tudor home is located in highly desirable Edgewood Park.  This home has been impeccably maintained and is rich in character and fine detail.  Originally built in … [Read More...]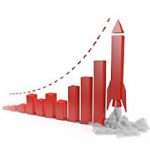 A Loss for Words There are only so many posts that can be written about the searing hot San Carlos market.  There comes a time when you simply run out of adjectives and  have no words to describe the overpowering strength of our market. Each time it appears to be leveling off, another massive wave picks it up and takes it to … [Read More...]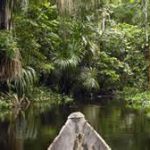 Welcome to the Jungle Jungle/n. noun: A place or milieu characterized by intense, often ruthless competition or struggle for survival. Yep, sounds about right. For those of you who have found yourself in the middle of the San Carlos real estate market lately, you can empathize with the jungle reference. For buyers, the … [Read More...]
Sell Your Home for $1 I am very proud to be the Diamond Sponsor for the San Carlos Education Foundation's Spring Gala.  This year's event will take place on March 7th, at The Sofitel in Redwood Shores.  I am pleased to announce that I will be offering my "Sell Your Home for $1" live auction item again this year.  All proceeds will … [Read More...]
Welcome to Dwell I am very pleased to announce the grand opening of Dwell Realtors in downtown San Carlos.  Dwell's opening is the result of countless hours of hard work and a belief that we could assemble a brokerage that could make a meaningful difference in the way our clients buy and sell residential real estate. There are so … [Read More...]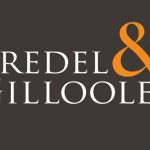 The First Earlier this week, there were two very conspicuously similar posts on both the White Oaks Blog and the San Carlos Blog about a significant announcement that was to be made today. If you read one of our blogs, you very likely also read the other -- which is a big reason why this announcement makes so much sense. Those … [Read More...]
2014 Caps Another Phenomenal Year For San Carlos Real Estate 2014 marked the fourth consecutive year in a row for gains in the San Carlos real estate market.  For a complete year over year analysis of the San Carlos real estate market dating back to 2008, please download our custom 2008-2014 San Carlos Real Estate Report by … [Read More...]
Bob's San Carlos Transactions
2015 San Carlos Education Foundation Diamond Sponsor
My Diamond Sponsorship will guarantee my minimum $30,000 cash donation to SCEF. For every home that I sell in San Carlos in 2015, $1,500 will go directly to SCEF.
Subscribe Today
Get it straight from the top! Bob Bredel is the #1 Realtor for total San Carlos sales volume in 2013 & 2014. Never miss out on San Carlos news by getting our blog in your inbox. As an added bonus, receive quarterly real estate market reports.
ASK BOB
Got a question about San Carlos or the real estate market? Bob can help.
Ask Your Question