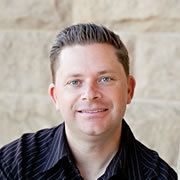 If It's San Carlos, It's Bob Bredel
The San Carlos market is hyper-local and requires an experienced, San Carlos-based agent with a proven track record of results.
About Bob Bredel
Prior to becoming a real estate agent I was an attorney at Palo Alto's Wilson Sonsini Goodrich & Rosati, and later a founding member of Bredel, Sayar & Czarkowski LLP in Los Altos. As an attorney I practiced in a few different areas, including residential real estate transactions. Having this unique perspective allows me to see a different side to most residential real estate sales and transactions. While I still hold my license to practice law, nothing on this site should be considered legal advice. I will do my best to answer all questions as a realtor, only.
#1 Agent for San Carlos Sales Volume in 2010-2017
Recognized in the Wall Street Journal as one of the Top 250 Agents in the United States.
Completed 221 San Carlos sales with buyer and sellers.
$279,000,000 in San Carlos sales.
Licensed California Attorney, CBN 208771.
Founder and sole contributor of the longest running San Carlos real estate and community site, the San Carlos Blog (2007)
Diamond/Platinum Sponsor for the San Carlos Education Foundation's Spring Fling 2008-2017. – Sponsorship has yielded funds of $150,000.
Founder and sole sponsor of San Carlos Treasure Hunters.
Former San Carlos Parks and Recreation Commissioner.
The Origin of San Carlos Blog
This site is wholly owned and operated by San Carlos Blog, Inc. My name is Bob Bredel and I am the founder of San Carlos Blog, Inc. (2007), a 30-year San Carlos resident and realtor with Dwell Realtors, located in downtown San Carlos. As is the case with most realtors, I am constantly asked by clients, friends, family and neighbors about our San Carlos real estate market. I have developed this site as means to share my knowledge with my fellow San Carlos residents.
The purpose of this "blog" is to create an interactive arena to answer all of your real estate related questions regarding San Carlos. It will also afford you an opportunity to share your real estate experiences with others who visit this site in search of answers to their own real estate questions. This site may also be used to host your comments on other places and events in San Carlos, such as annual community events, shopping, dining, sports or any other item of interest to those living or considering living in San Carlos.
The Goal
Simply put, the goal of this site is to make the San Carlos real estate market as transparent as possible. Easier said than done, but with your input and collaboration we can make this a dynamic and informative site for all of San Carlos.
For more information on me, please log on to bredelhomes.com.