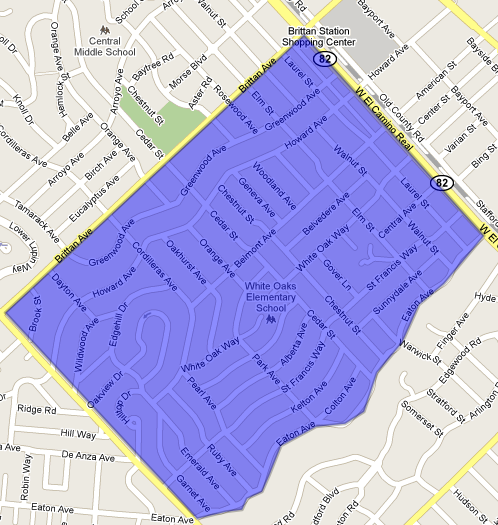 El Sereno or Area 352 is in the Southeast corner of San Carlos.  White Oaks refers to the housing tract that is located from Belmont Avenue, south, in Area 352.  Belmont Avenue, north, is what is called Oak Park.
Advantages to living in El Sereno:
Shares one of the two top spots for best re-sale in San Carlos
Many homes in White Oaks are assigned to White Oaks School
The neighborhood has a very clean, kept, look with many nicely remodeled homes
Walking distance to Burton Park and Laurel Street
Disadvantages to living in El Sereno:
Many of the lots in White Oaks are undersized, under 5,000 square feet
Many of the larger lots on are busy streets
Some feel that on some streets the houses are so close together that it can feel a little claustrophobic
Statistics for the past 6 months:
Number of homes sold:  41
Average list price:  $2,019,604
Average sales price:  $2,209,866
Average price per square foot:  $1,271
Get your San Carlos real estate information straight from the top! Bob Bredel is the #1 San Carlos Realtor for 2010-2018 for San Carlos properties total gross volume.